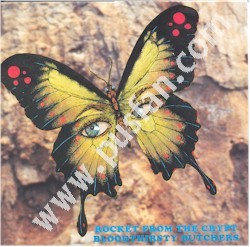 Song Titles:
Rocket From the Crypt:

Side 1. Cut It Loose

Side 2. On Living & Dying, Pressure's On
Bloodthirsty Butchers:

Side 1. Water

Side 2. Alligator, Raven



Release Date:

Format: 2x7" EP

Catalog #: Sour 2-V/Sour 3-V

Notes: Test Pressings exist of the Rocket From the Crypt 7" w/ the song
Glazed in place of On Living & Dying.